Underpinning Services
Is your foundation settling? If so, underpinning services are efficient in stopping and solving the problem before serious damage sets in. Signs that you're experiencing foundation problems include:
Buckled or bowed foundation walls
Windows and doors that won't open or close properly
Leaning chimney
Cracks in interior walls, ceilings, exterior walls, or foundation walls
Sloping floors
Interior concrete walls visibly sinking or buckling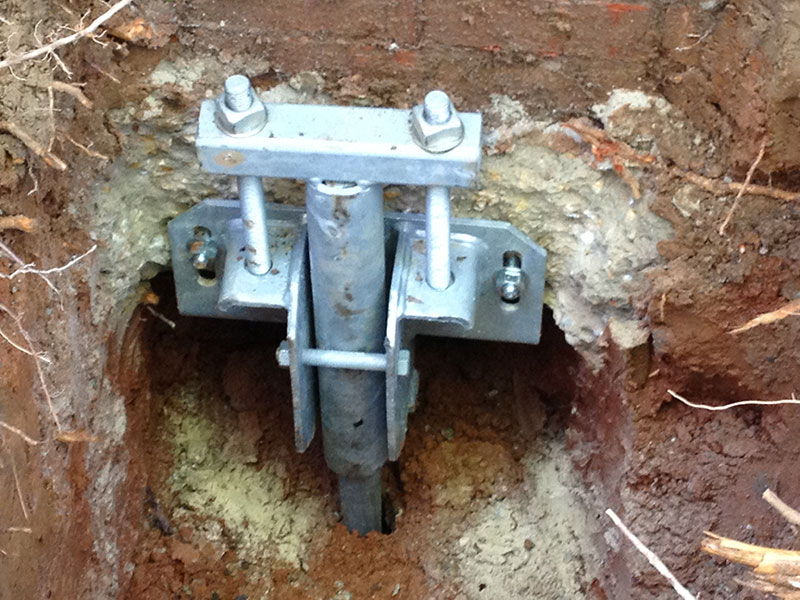 If you suspect your foundation is in trouble, reach out to Walder Foundation Products. Our team of foundation experts in Alexandria will come out to your residence or building, complete a thorough exterior and interior inspection, and provide you with a diagnosis and quote for services.
When a failing foundation is caught early enough, underpinning services are often the best method. What are underpinning services? There are actually several methods that can be used during underpinning, including Beam and Base, Mass Pour, and Mini-Piled. We'll be happy to go over the details of the method your foundation will benefit the most from.
Underpinning services are ideal in several situations, including when the use of a building has changed and needs to be able to support more weight, or when additional depth is desired in basements. Underpinning is a common and often required service when updating older buildings.
As soon as you notice interior or exterior signs of a failing foundation or have plans to remodel a building with an older foundation, give Walder Foundation Products a call. We're been providing foundation services for over 25 years and are proud to be the #1 choice for Alexandria and the surrounding areas. Let us show you how strong your foundation can be with our expert underpinning services.
Get In Touch
Need access to quality underpinning products and equipment in Alexandria? Walder is the state's most reliable distributor and certified trainer for top-rated products. Learn about becoming our partner by contacting us today!