Deep Foundation Construction in Virginia
When a shallow foundation is impossible due to the nature of the soil on a jobsite or the immense weight of the structure that will sit atop it, deep foundation construction is often used for Richmond clients instead. Deep foundations transfer the load of a structure from the weak, easily compressible soils at the surface to a stronger layer of strata. Typically, the term can refer to any foundation that is deeper than it is wide. When Walder partners are tackling a deep foundation project, we can help ensure a safe, stable finish through the distribution of our industry-leading products.
Helical Piles & Piers for Deep Foundations
CHANCE® helical piles and piers are perfect for a wide range of commercial, industrial, municipal and residential applications. Everything from new homes and high-rise structures to sound walls, communication towers and bridges can benefit from their support, and these products have a long track record for stabilizing deep foundation projects. 
These helical piles/piers we use at WFP in Richmond can feature a solid square steel shaft, a round shaft, or a combination of both square and round with one or more helical plates welded to it. As installers use equipment to rotate the shaft, the helical plate advances into the ground, pulling the shaft down with it. Segments of the CHANCE helical piles or piers are joined with bolted couplings, and installation depth is limited only by soil density and practicality for any project. Helical plates are spaced far enough apart that each functions independently of one another, acting as individual bearing elements. Because of this, the capacity of a particular helix on a helical pile shaft is not influenced by the helix above or below it, and the load capacity is high enough to stabilize deep foundations for even the heaviest structures.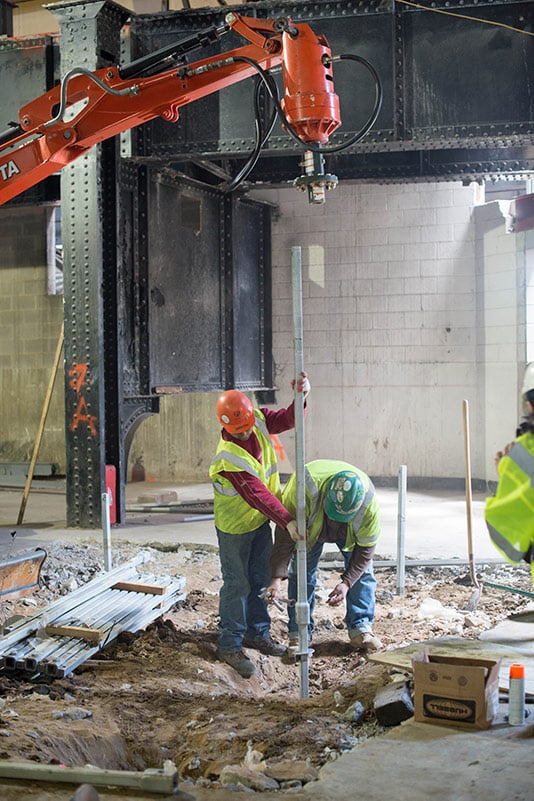 Get In Touch
If you're in need of extra support for a deep foundation, Walder Foundation Products in Richmond can provide your team the perfect product for your specific site's application. Contact us to talk about partnering with Walder today!