What Are CHANCE® Helical Piles & Piers?
If versatility is what you're after, our foundation construction technicians in Richmond offer CHANCE® Helical Piles & Piers which have the ability to be used for both compression and tension applications, making them great alternatives to deep foundation construction. Each section of the system is connected to another using bolted couplings, and the depth of an installation is limited only by the density of soil surrounding the foundation. Because CHANCE® helical piles and piers are a true helical share, they do not auger into the soil. Instead, they are "screwed" into the soil, and therefore cause only minimal disturbance. Helical plates are spaced at distances far enough apart that they function independently of one another, so the load capacity of any particular helix on the helical pile shaft is not influenced by the helix above or below it.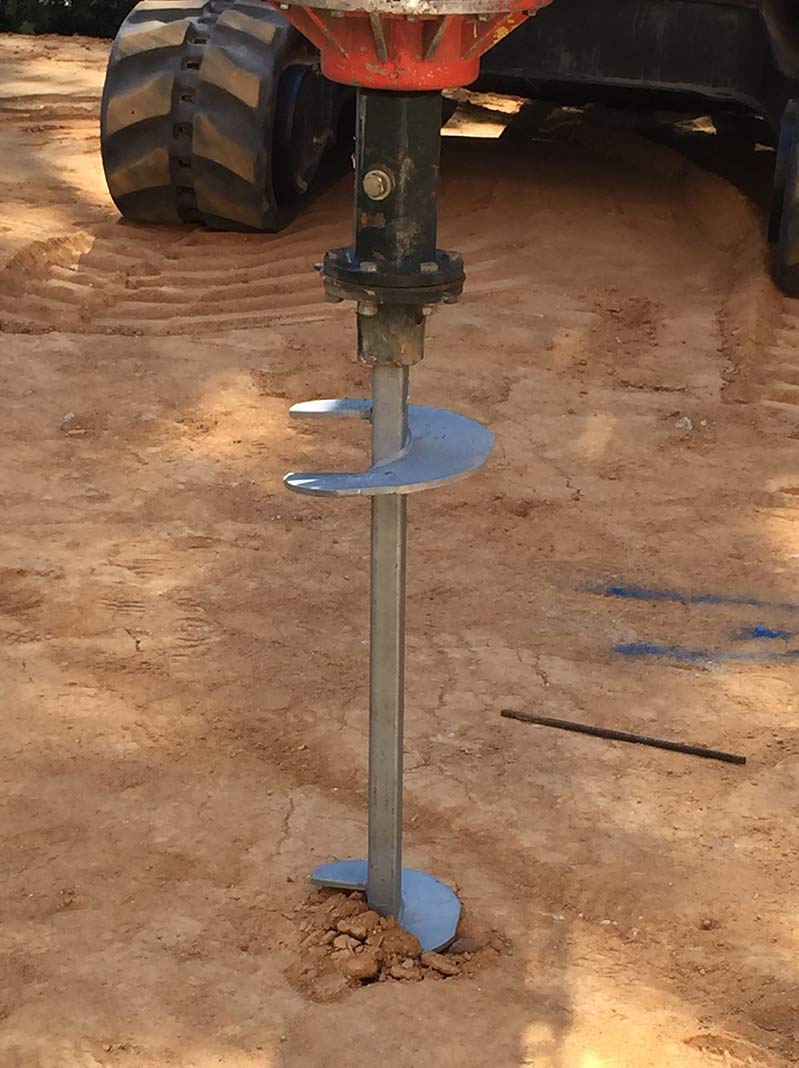 Benefits & Features for Installers
Aside from their track record as one of the best producers of home stabilization products, our Foundation Construction crews in Richmond prefer CHANCE® products, including their helical piles and piers, because they offer a multitude of benefits and special features that can improve project outcomes for installers. Benefits include, but are not limited to:
Fast installation times
High load capacity
Only minor excavation required
Installs in areas with limited access
Engineer-tested system
No heavy equipment required
Lower labor & product costs
Local Installation crews in Richmond deploy Helical piles and piers manufactured by CHANCE® to be used for stabilizing residential foundations as well as boardwalk foundations, bridge foundations, communication tower foundations, new construction foundations, pipeline foundations, solar foundations, and swimming pool foundations!
Get In Touch
Want to partner with Walder and become a certified installer of CHANCE® products? Contact our team today to get started!