Sump Pumps and Basins
When it comes to Richmond properties, sump pumps and basins are some of the most important elements to keeping basements safe from flooding and water damage. If you are an engineer or contractor in the Richmond area that completes crawl space and basement projects requiring the installation of sump pump systems, Walder Foundation Products is here to help. We know that your company's reputation greatly relies on the quality of the products you provide, so we strive to supply our partners with the best ones available on the market.
We carry a variety of sump pumps, sump pit basins, basin lids, check valves, and battery backup systems. The sump pumps and basin products our Richmond office distributes are the leading brands available on the market, all backed with the best industry warranties. Give us a call to see what brands we currently have in stock.
Our Sump Pumps
Our sump pumps work with our Hydraway waterproofing system to protect home and business owners' basements from water damage. We have a variety of sump pumps, pit basins, and backup systems, including:
1/3 HP Sump Pumps
1/2 HP Sump Pumps
Low Profile Sump Pumps
Battery Backup Systems
10-, 20-, & 30-gallon Pits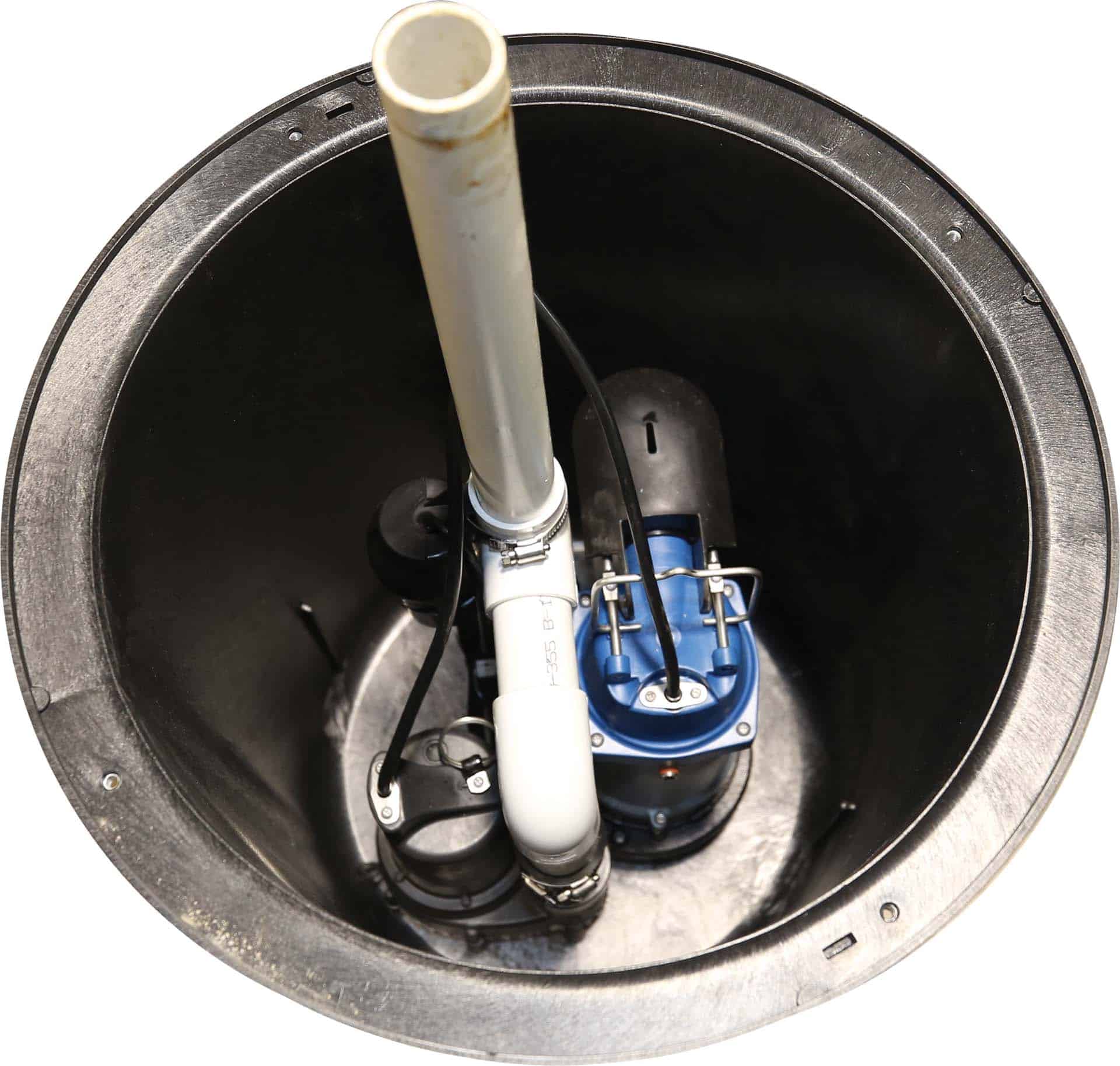 Our Basins
All of our pedestrian traffic-rated basins have a heavy-duty structural foam construction with clear access plate covers. They provide easy access without needing to cut vent pipes, and they work with all models of submersible sump pumps. Each of our sump pit basins includes:
Stainless steel hardware and 8 brass inserts for removing access plate
Heavy-duty PVC gaskets for a radon-tight design
Adaptability with all AK Industries 18" sump basins
1 -1/4" – 2" discharge and vent fitting options
Become a Partner
Get access to the best waterproofing solution available in Virginia as a Walder Foundation Products partner. With distribution and training on sump pumps and basins by Walder in Richmond, your team is equipped with the best of the best. Contact our team today to learn more about becoming a certified installer!