Vent Covers
In Richmond, vent covers are a big part of fixing crawl spaces that were built with vents. Traditional methods, like cutting pieces of foam board, are time-consuming and are not the most effective. Walder Foundation Products distributes the best solution on the market for keeping air out of vented crawl spaces in Richmond properties.
Your Crawlspace Vent Covers
Crawlspace vent covers in Richmond are made to fit standard 8" by 16" openings but can be custom cut to fit smaller vents. YCS provides three different models that work to control the moisture in your customers' crawl spaces. These are the three vent covers that our Richmond office distributes:
Vent Fan
Flex Foam Vent Cover
Foundation Hard Vent Cover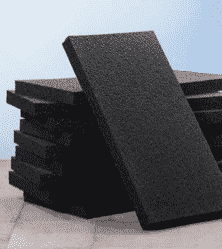 YCS Vent Fan
The YCS Vent Fan is a patent-pending code-approved design for continuous exhaust ventilation for crawl spaces at a rate equal to 1 cubic foot per minute. It extends the life of a dehumidifier with the use of an interior and exterior fan to route air out of the crawl space.
YCS Flex Foam Vent Cover
The Flex Foam Vent Cover for Richmond properties is designed to seal crawl space vents quickly and easily without needing to cut messy foam boards. It's simple to create any custom size you need, and the foam is flexible enough to make a tight friction fit. These vent covers work perfectly with our YCS Magic Adhesive to create a permanent seal.
YCS Foundation Hard Vent Cover
The YCS Foundation Hard Vent Cover is designed to be surface mounted onto the outside of crawl space vents for exterior applications. It has a hard 10" by 18" outer base with a smaller flex-foam core designed to fit standard 8" by 16" openings. This product mounts quickly and easily with the YCS Magic Adhesive.
Work With Walder
When your customers need the best crawl space solutions on the market, trust Walder Foundation Products to protect their homes or businesses. Contact our team to become a certified YCS installer in Richmond!