Vapor Barrier Tape
When installing vapor barrier tape  in your Richmond customers' crawl spaces and basement, finding the best quality products available is what truly sets your company apart. At Walder Foundation Products, we strive to educate contractors and provide them with better solutions. The products used in our vapor barrier system are backed by a 25-year warranty, so you can feel confident offering them to your customers.
YCS No-Nail Wall Attachment Tape
The Your Crawlspace System uses a unique, patented foundation vapor barrier tape for Richmond homes and businesses that doesn't require nails, drilling, or solvent-based adhesives. Used in combination with the YCS Magic Adhesive, the wall attachment tape creates a complete and permanent seal that your customers can depend on for years to come. Here is why we trust YCS Wall Attachment Tape:
Unlike any other traditional two-sided foundation tape on the market
Adheres to brick, stone, and block foundation walls
7 mil and 9 mil tapes measuring 4" x 180'
Works with YCS 8 mil and 14 mil pre-cut wall liners and insulation board
No mechanical fasteners, solvent-based adhesives, or drilling needed
More cost-effective and durable than traditional tape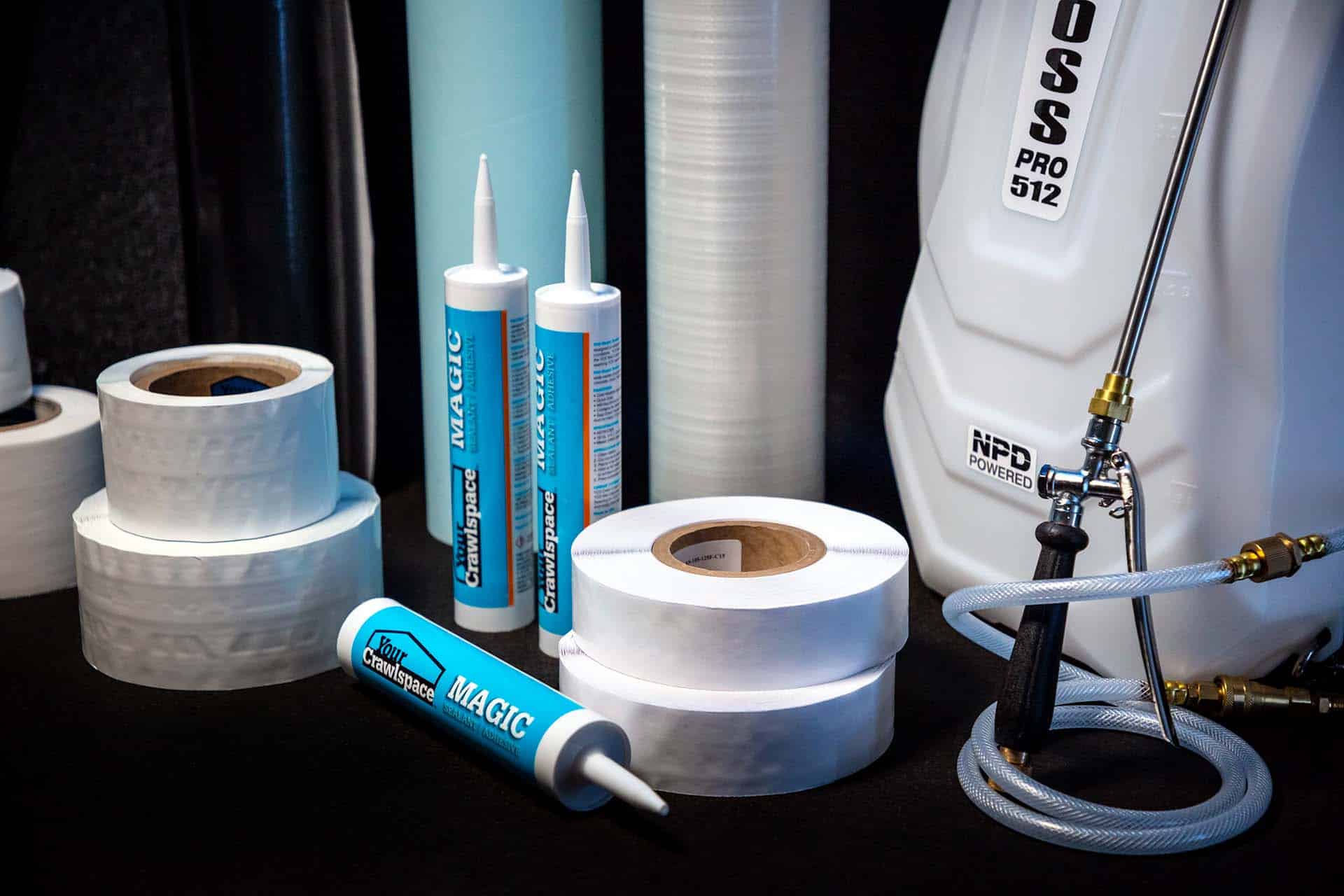 Why Proper Installation is Crucial
In order for any product to perform at its best, you need to understand the proper installation techniques to use with it. Our vapor barrier tape is installed by using YCS Magic Adhesive. This adhesive is a specially formulated caulk that is applied directly to the wall. After the sealant is on the wall, the very top edge of the YCS Attachment Tape adheres to it. If the caulk is lower than the top edge of the tape, the vapor barrier won't have the long-term durability that a proper installation will.
Become a Certified Vapor Barrier Installer
If your company is looking for the highest-quality vapor barrier tape in Richmond for your customers, reach out to us to learn more. A team member from Walder Foundation Products will answer your questions and give you more information on our training process and our products. We can help you become one of Virginia's well-known expert vapor barrier installers.

Contact our team today to learn more.