Walder Drive Heads & Rental Accessories
Walder Foundation Products offers sales, rentals, drive tools, and custom fabrications for equipment to install helical piles with the best drive motors in the industry, like Digga motors and Eskridge motors. Our drive motors can achieve 2.5 ft-lb-30,000 ft-lbs of torque depending on the type of equipment. Walder Foundation Products offers a wide variety of rental kits including a handheld unit that works great for low head applications and excavators already set up to install helicals. We also offer digital torque indicators that are easy to use to monitor torque values during installation.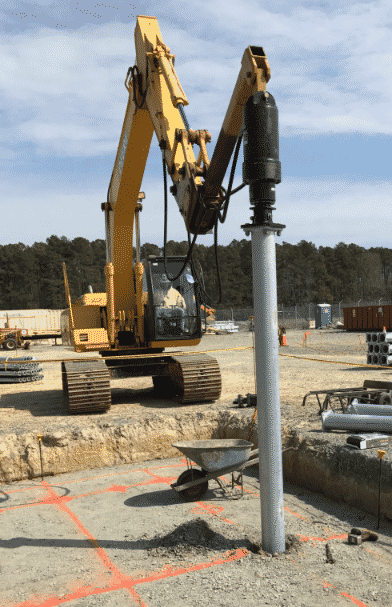 Benefits for Walder Partners
When you become one of our certified installers, we make sure you're set up for success at every turn and for every project. One of the greatest benefits of our drive kit and accessory rental is that you're not required to purchase expensive equipment upfront as soon as you book a project. We'll equip you with anything you need for a successful installation. Furthermore, Walder trains all the partners that work with us on the proper use of all drive heads and other rental equipment, so you're confident every installer on your team has the knowledge and preparation to take on your piering, micropile, anchoring, or other project.
Some of the accessories we rent out to our partners include:
20K Helical Drive Head Kits
12K Helical Drive Head Kits
Individual Drive Heads
Hydraulic Hoses
Foot Pedals
Drive Tools
Hydraulic Power Packs
Adapters for Mini-Excavators
Adapters for Skid Steers
Hydraulic Power Packs
Wireless Torque Indicators
And More!
Work With Walder
When you become a certified installer with Walder Foundation Products, you're choosing to join a family of construction and engineering professionals that's dedicated to quality craftsmanship. Build your reputation as a trustworthy installation team by becoming a partner.