Aprilaire Dehumidifiers
Whether for added protection with crawl space encapsulation projects or general moisture control and healthier air, your customers trust you to give them a solution that they can depend on. At Walder Foundation Products, we only supply the best quality products to Virginia contractors. Our contractors in Richmond rely on Aprilaire dehumidifiers for energy-efficient moisture control that Richmond based home and business owners need.
Aprilaire is the most advanced and reliable dehumidifier brand in the local Richmond market. Don't give your customers an outdated turn knob dehumidifier. Give them the digital technology and warranty they deserve. Aprilaire has a digital display, lifetime filter and a 5-year warranty. Aprilaire is one of the quietest dehumidifiers on the market, and every unit comes with duct collars.
Aprilaire dehumidifiers provide Richmond properties with reliable, whole-home humidity control. With advanced technology from the leaders in indoor air quality (IAQ) products, here is why we trust Aprilaire dehumidifiers:
Keeps home at ideal relative humidity (RH) - between 30% and 60%. This helps ensure your comfort and limits the effects of harmful contaminants.
Aprilaire products come backed with a 5-year warranty.
Creates a healthier environment by removing moisture from your home's air, reducing airborne virus survival rates, and preventing mold and mildew growth.
Ability to switch between whole-home and localized dehumidification.
Higher capacity with three times the moisture-removing power.
Energy efficient with 50% more water removal per kilowatt-hour than portables. The low maintenance models automatically manage moisture, so customers don't need to make changes or empty tanks constantly.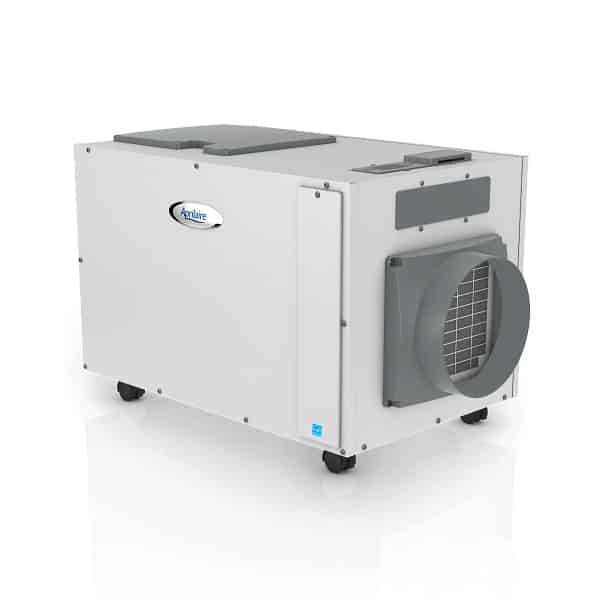 Aprilaire Products We Keep in Stock for Distribution
E70, E80, E100, E130
Condensation Pumps
Dehumidifier Stands
Dehumidifier Hanging kits
Controls & Thermostats
Become a Walder Partner
Contractors in Virginia need great products to provide outstanding service to their customers. With distribution and training by Walder, your team is equipped with the best of the best. Contact our team today to learn more about becoming a partner!