Commercial and Residential Water Mitigation
At Walder Foundation Products, we understand the importance of water mitigation in foundation, basement, and crawl space repairs. Proper moisture control is not just about preserving the integrity of your structures but also maintaining a healthy living environment. It is with this understanding that we have been serving foundation repair contractors in Richmond Virginia with high-quality vapor barriers and ground liners since 1992.
In Richmond, vapor barriers and ground liners play a crucial role in the water mitigation process. When installed in basements and crawl spaces, these barriers prevent ground moisture from entering the building. This helps prevent structural damage caused by moisture seepage and mold growth and can help improve indoor air quality.
Vapor Barrier Ground Liners
Walder Foundation Products in Richmond offers an array of vapor barriers and ground liners to suit various needs. Our selection includes the robust WFP 12 mil 12' x 100' woven vapor barrier designed to provide superior moisture resistance and durability. For contractors requiring a lighter barrier, our WFP 6 mil non-reinforced 12' x 100' white or black vapor barrier is an excellent choice. And for those handling more extensive water mitigation services projects, Our Richmond location offers the WFP 120 mil 6' X 150' woven vapor barrier, along with our YCS range of woven vapor barriers in different sizes and strengths. To secure these barriers efficiently, we also provide 6" vapor barrier stakes to ensure a complete and stable installation.
Choosing Walder Foundation Products means you are selecting quality, dependability, and superior performance. Our online store makes purchasing your required vapor barriers and ground liners easier than ever. Browse through our extensive product range and place your orders with ease and convenience.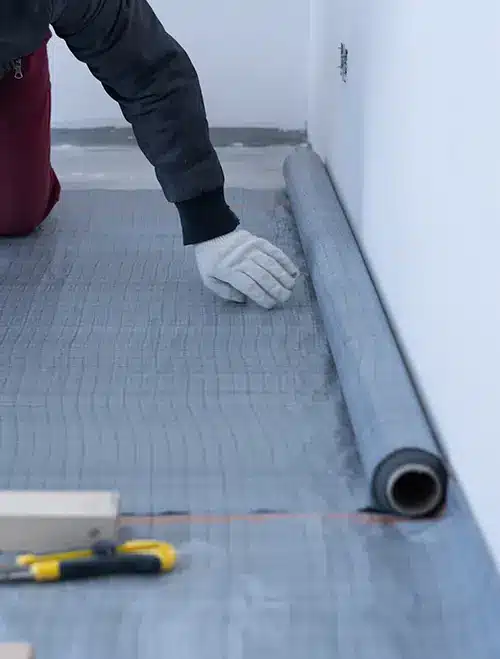 The Walder Advantage
Working with Walder Foundation Products is more than just a seller-buyer relationship; it's a partnership. We are committed to providing our contractors with the best products and services for their foundation and crawl space waterproofing and repair needs. Our team of vapor barrier and ground liner experts in Richmond are always ready to support you with expert advice and assistance, ensuring that you have the right solutions for your specific projects.
Count on Walder Foundation Products, your trusted partner for top-quality vapor barriers and ground liners in the Richmond area. Partner with us for your next foundation, crawl space, or basement project.