What is the CHANCE Soil Screw?
When you need a product that provides great stability while being installed at a shallower depth than traditional helical tieback anchors, the CHANCE® soil screw® is a perfect fit. Our Richmond based technicians use the CHANCE® Soil Screw retention wall system to reinforce the earth and construct gravity walls and helps with slope stabilization of your Richmond foundation project. 
Our Installation teams in Richmond will rotate the soil screw into the ground until the required nail length is achieved. Each helical bearing plate is formed into a screw thread with a uniform defined pitch before the screw is attached to the wall face. Instead of relying on friction as a grouted anchor would, this "soil nail" application uses the bearing plates spaced along the entire length of the anchors, so they're ready for immediate loading as soon as the soil screw is installed.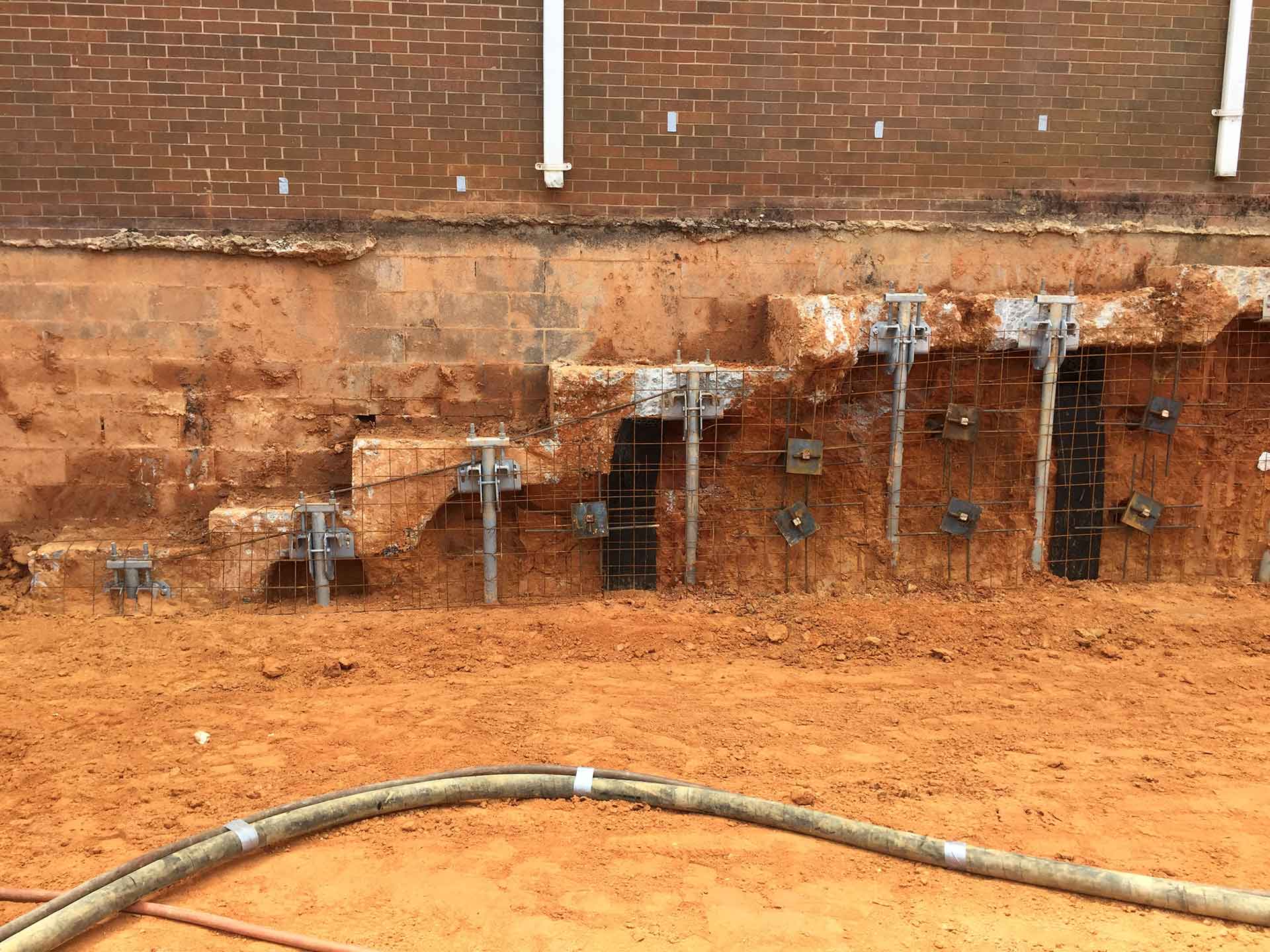 Benefits & Features for Installers
The Richmond area trusts the CHANCE Soil Screw for retention and gravity wall installation because it has a whole host of benefits that make it the best choice for contractors, home repair specialists, and engineers in Virginia. Benefits of this system include:
Fast installation
High load capacity
Immediate loading
No spoils to remove
Lower installed cost
Installs easily in limited access areas
No heavy installing equipment required
One trip convenience
Features of the CHANCE soil screw are designed for efficacy and ease of installation. The screws are pre-engineered and offer a predictable capacity, so you know exactly how many you'll need for any given project. They offer a cost-effective method of installation because our Richmond based crews can more easily install the CHANCE soil screw, keeping labor costs low. Plus, proper installation of this product does not require any removal or replacement of the failed soil surrounding the worksite.
Get In Touch
Walder is Virginia's most trusted distributor of CHANCE products, including their soil screw. Get in contact with our team to talk about becoming a certified installer of some of the best products available for residential and commercial stabilization today!