Permanent & Temporary Shoring
Shoring, whether it be temporary or permanent, is a crucial part of civil construction as these lateral supports are often necessary to stabilize large structures, retaining walls, and more. By driving soil nails into a bulging wall or failing structure, Walder partners near Richmond are able to create temporary or permanent stability utilizing shoring quickly and effectively.
Shoring with Walder Products
Since 1912, CHANCE® has been the leading manufacturer of reinforcing products. That track record of excellence in manufacturing and efficacy is why Walder trusts and distributes their products. By partnering with Walder, construction professionals and engineers get access to both the high-quality CHANCE line of products as well as the tools and training necessary to install them effectively.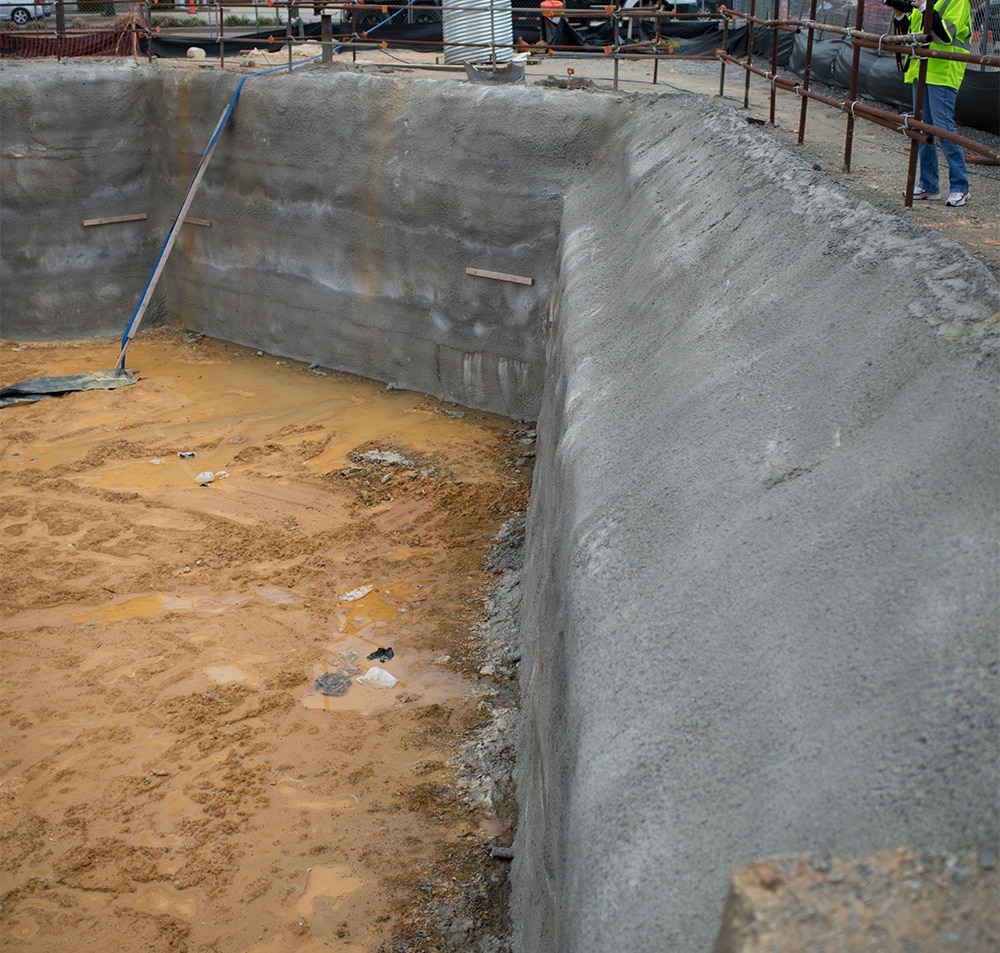 CHANCE soil screw retention wall system reinforces the surrounding earth to halt further failure. For the most effective use, installers should drill soil screws beyond the reach of the failed slope. In doing so, the soil is compacted while helical bearing plates hold firm in the affected area, taking on much of the heavy load of the earth surrounding it. The exposed end of the soil screw is then attached to the wall face or affected structure to stabilize the entire affected area. Shoring an area of a structure in Richmond using the CHANCE soil screw retention wall system provides a plethora of benefits, including:
Can be used permanently or extracted and reused after temporary use
Ease of installation with readily available equipment
Easy installation in inclement weather
Instant proof testing and loading after installation
No dewatering
Reduced equipment and labor costs
Versatility to handle changing soil conditions
Zero excavation or spoils removal
Get In Touch
If your team needs access to high-quality shoring products available in Richmond through a reliable distributor, look no further than Walder Foundation Products. Talk with our team about becoming a certified installer through a partnership with Walder today!