Helical Piers for New Construction
Every new structure needs a solid foundation to sit on if it is to remain stable. Unfortunately for the construction professionals and engineers who are trusted to create these foundations, soil stability throughout Virginia varies wildly based on the location of a specific project. Without a solution to overcome the issues associated with poor soil conditions, even the most well-constructed home or building is likely to suffer from foundation settlement down the line, such as failing footings, shifting or bowing foundation walls, cracks in concrete slab floors, or a chimney that separates from the structure.
Even when you determine the soil to be of a usable condition, reinforcing that foundation immediately after its built is a great way to ensure longevity for the structure atop it. This is especially true for specialty foundations used for structures like decks over earth or water, pedestrian bridges, seawalls, signage, and boardwalks. Fortunately, our team in Richmond has industry-leading new construction products we distribute to construction teams and engineers to help create stable new foundations throughout the state.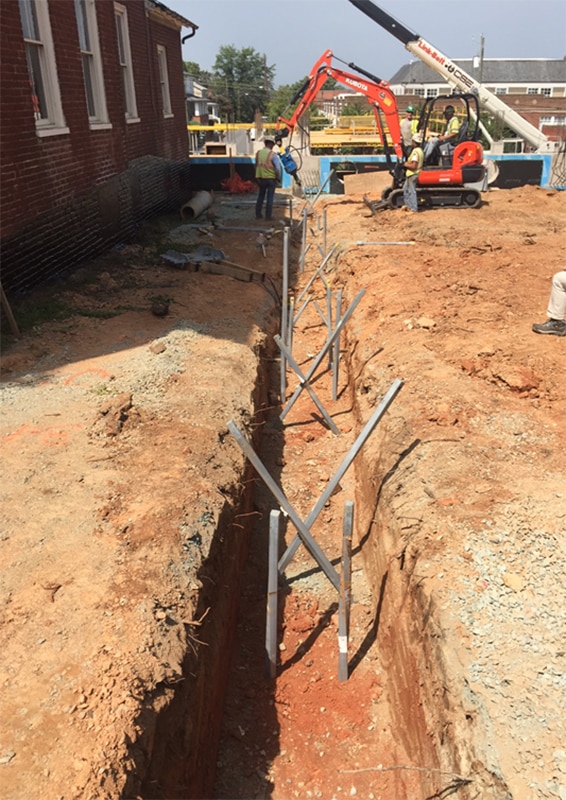 Walder Products for Newly Constructed Foundations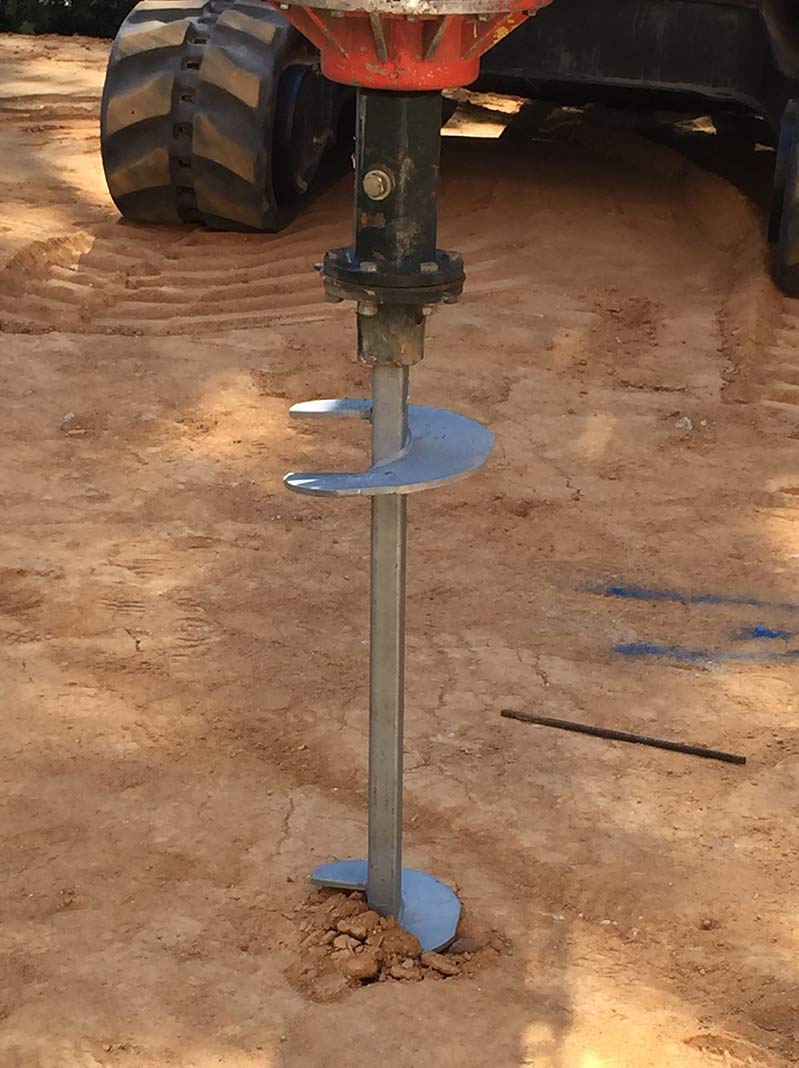 When your team has decided a new construction project may require additional stabilization, our team in Richmond can equip you with the new construction products and tools to stabilize foundations on even the most unforgiving soils. 
The CHANCE® Helical Pile is a segmented deep foundation system featuring a central shaft outfitted with helical bearing plates that are welded in place. Installers use a hydraulically powered torque motor mounted to a machine (typically a backhoe, digger-derrick truck, track-hoe excavator, or front end skid-steer loader) to drive the shaft down into the soil surrounding a foundation. As it rotates and advances downward, the helices screw into the soil causing only minimal disturbance. Extensions are added to the helical pile system as it continues to progress downward until proper load bearing soil or necessary torque capacity is achieved to secure the foundation for good. Walder is your local helical pier distributor in Richmond, VA!
Work With Walder
When you need products to stabilize new foundation construction as well as those that can stabilize older, failing foundations, Walder has the tools and training you need to finish the job right. Contact our team to learn how to become a certified installer!