Virginia Slope Stabilization Methods
In Richmond, slope stabilization is a common need due to our variety of terrain styles—specifically due to the prominence of our hilly and mountainous landscapes. Typically, stabilizing a slope is achieved in one of four ways. 
The first step begins with the removal of any unstable soil. This dirt is removed in 5' vertical lifts and is continued horizontally until the correct wall-length has been determined.
The second process is installing the helical soil screws to the correct torque capacity.
The third process involves installing wire mesh, drainage board every 10' and steel plates around the end of the helical to support the wire mesh.
The final step is to spray shotcrete on the wall face to support the first lift. Once this lift is done, the next lift begins until the desired elevation is completed.
Slope Stabilization Using Soil Screws
Slope stabilization can refer to any technique implemented by a team, that is used to stabilize an unstable or inadequately stable slope. Through decades of product research and testing, our Richmond slope stabilization team has found that the CHANCE soil screw [link to page] is one of the most effective ways to achieve that aim. Soil nails are used to reinforce failed slopes without the need to remove or replace any of the failed soil. Once installed, CHANCE soil nails remove any performance insecurities (not to mention the high costs!) associated with grouted soil nails or anchors.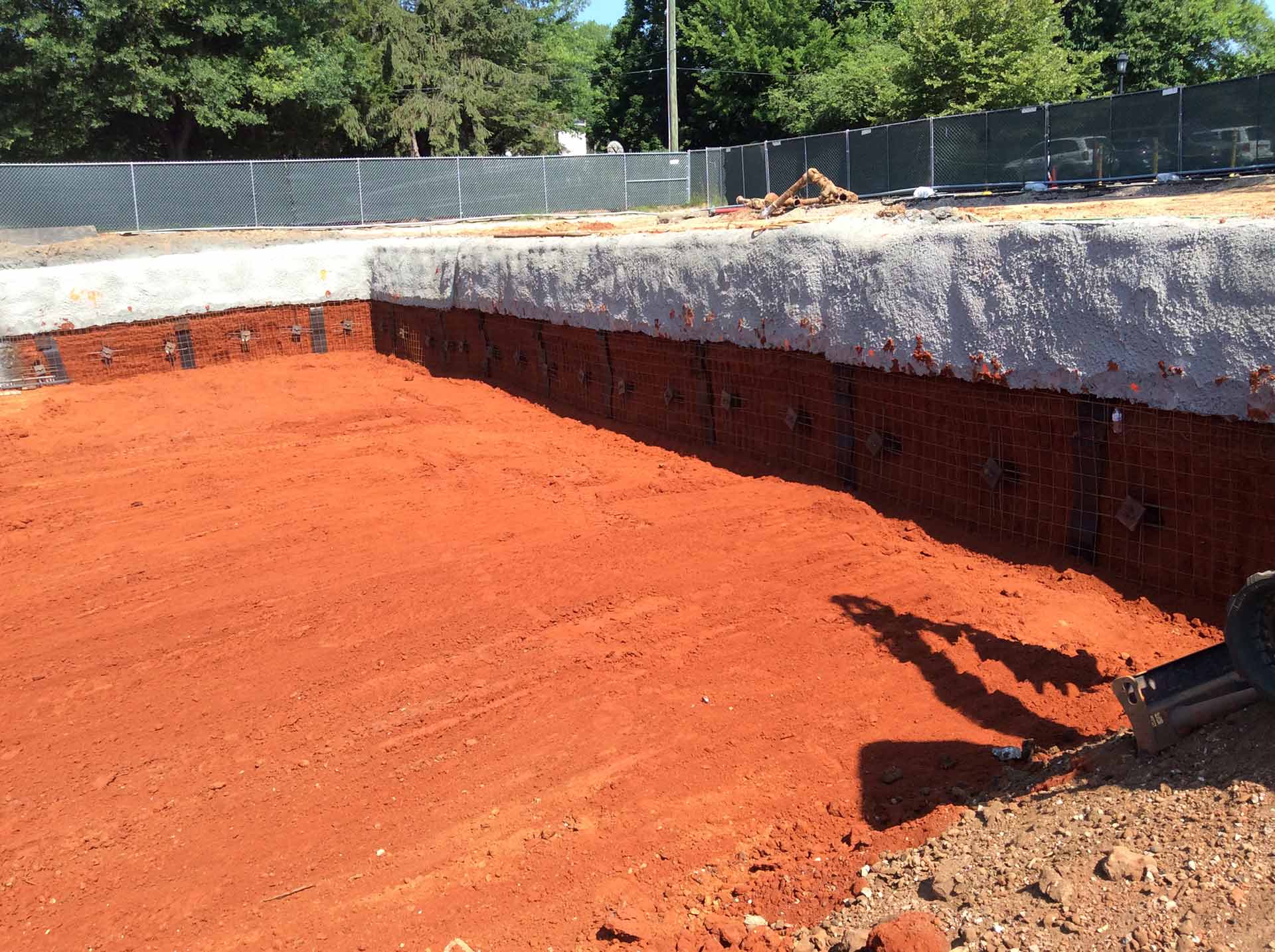 Get In Touch
Want to learn more about slope stabilization in Richmond using soil nails? Contact Walder to talk with a representative about the benefits of the CHANCE soil nail stabilization system! We'd love to be your partner for future slope stabilization projects in Virginia.